2KM Binoculars Laser Rangefinder
Get empowered with the TACBAND RF06B Series 8x42mm Laser Rangefinders Binoculars. Observation, Surveillance, get the distance, etc in a handy device! The RF06B series rangefinders are most versatile as they're at the same time high quality roof binoculars and precision rangefinder.

* 8x42mm Roof Binoculars offers spacious field of view
* Adopts high quality optical glasses enhanced multiple coating on all surfaces (FMC) for bright view with high contrast
* Using high power and precision laser components that measures long distance up to 2000m with accuracy within 1M
* Multiple Mode including measuring in rainy weather
* Switch between yard or meter for distance unit
* Fit for military, hunting, snipering, surveillance, etc
| | |
| --- | --- |
| ITEM# | RF06B-2000 |
| MODEL | 2KM Binoculars Laser Rangefinder |
| Distance Measurement Range | 5-2000m |
| Distance Measurement Deviation | ±1m |
| Distance Measurement Unit | Yard / Meter |
| Angle Measurement Range | ±60° |
| Angle Measurement Deviation | ±0.5° |
| Field of Fiew | 7° |
| Magnification | 8X |
| Objective Diameter | 42MM |
| Exit Pupil Diameter | 5.3MM |
| Eye Relief | 16MM |
| Diopter Adjustment | ±4° |
| Focusing | Ocular |
| Foggy Mode | YES |
| Speed Measure | NO |
| Height Measure | NO |
| Angle Measure | NO |
| Scan Mode | YES |
| Laser Safety | FDA Class I (CFR 21), Eye-safe |
| Laser Wave Length | 905 nm |
| Display | LCD |
| Ingress Protection Level | IP54 |
| Auto Power Shutoff | 30 sec. |
| Battery Type | CR2-3V Lithium |
| Work Duration | Approx 10,000 measurements |
| Product Size | 173×135×64mm |
| Weight (W/O battery) | 1145g |
| Certifications | FCC,FDA,CE,RoHs |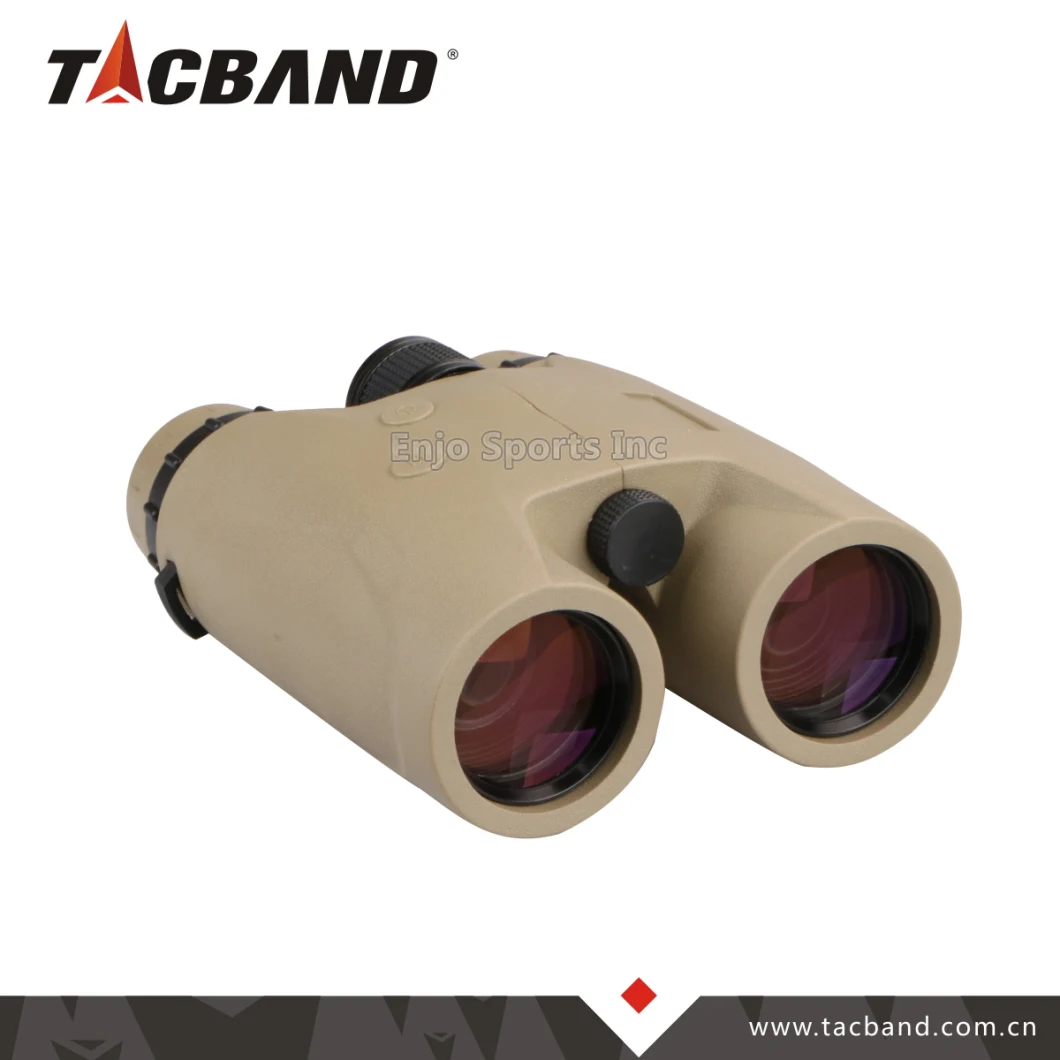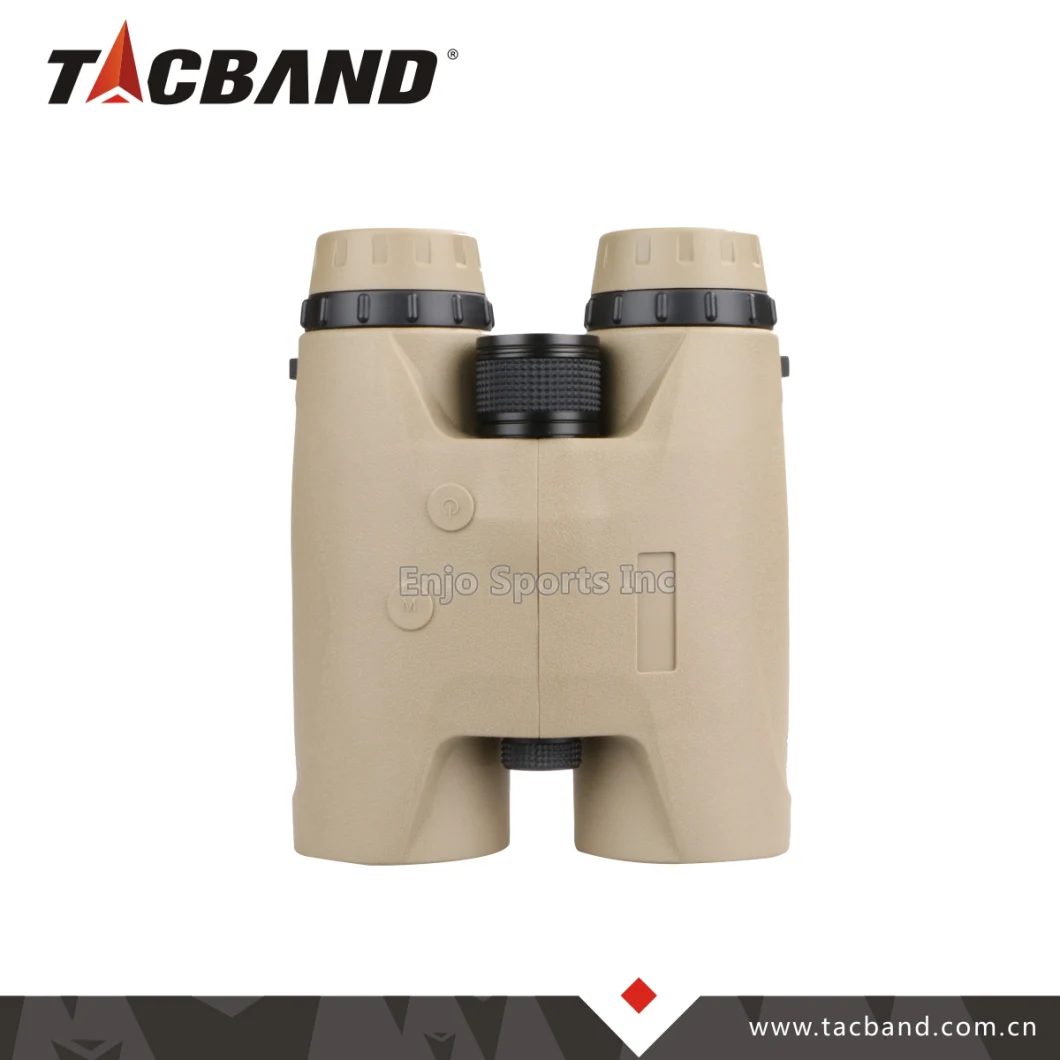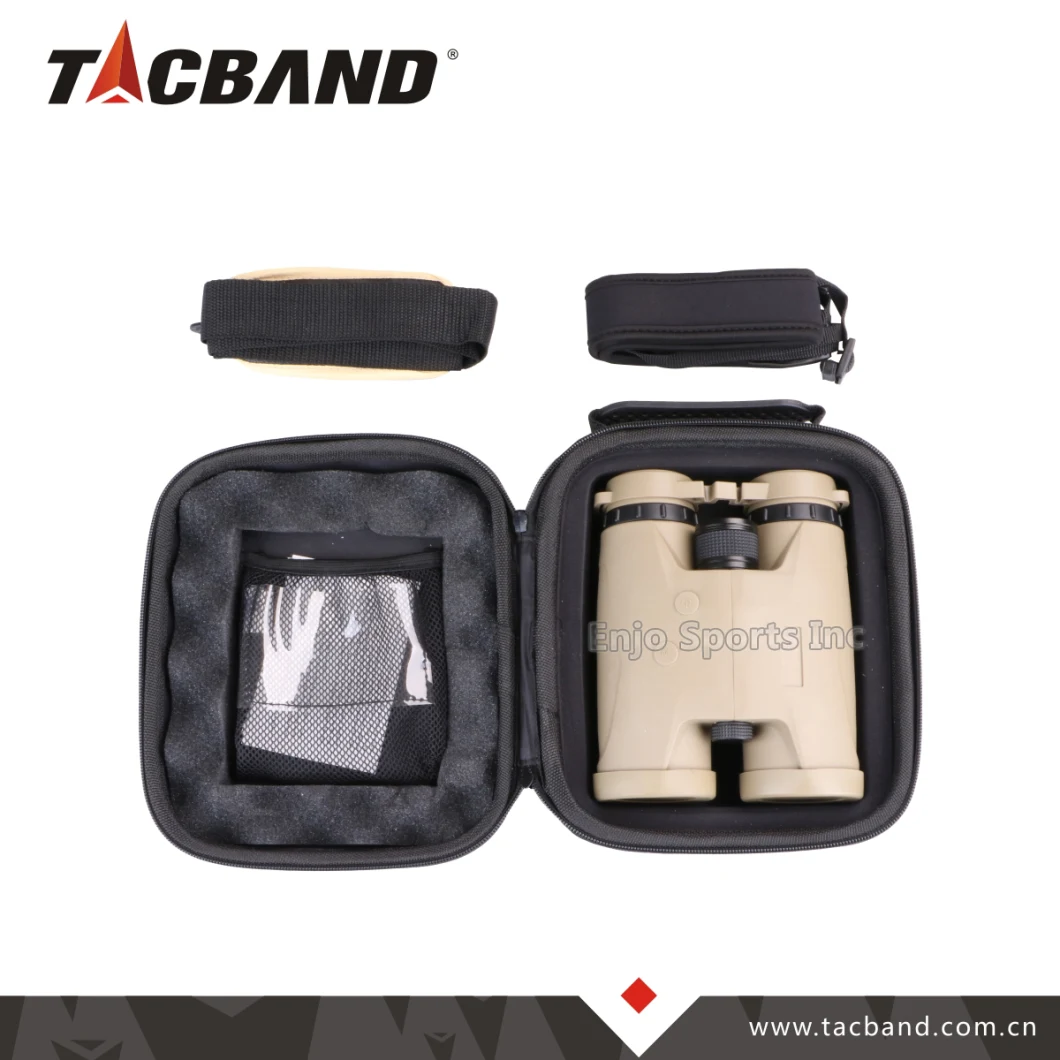 Tactical & hunting accessories(tacband):Armed with cutting-edge technology, our modern manufacturing facilities housed highly precision cnc centres, and heavy-duty injection machines.We're the first one to launch avant-garde light-weight hand guard made with high performance carbon fiber composite.We also manufacture rich array of precision hand guard cnc machined from aircraft grade 6061-t6 aluminum bar stock.Swivels, slings, grips, picatinny rails, and gun stocks, etc, are all available from our selection.

All round service:We provide oem, odm, and obm service.Tacband carries great variety of tactical & hunting accessories for your selection, while your customization needs are highly welcome.We are experienced working with famous brand names on joint-development projects.Manufacture against sample provided, or development basing on your idea is what we're skilled at.

Professional customer service & quick response:Tacband team are experienced professionals with over decades of international business practice.We well understand business etiquette and cultural/conventional difference between countries/cultures.And all of our associates speak fluent english so you can easily communicate with us without ambiguity.Your inquiries will be swiftly responded within 12 hours in working day.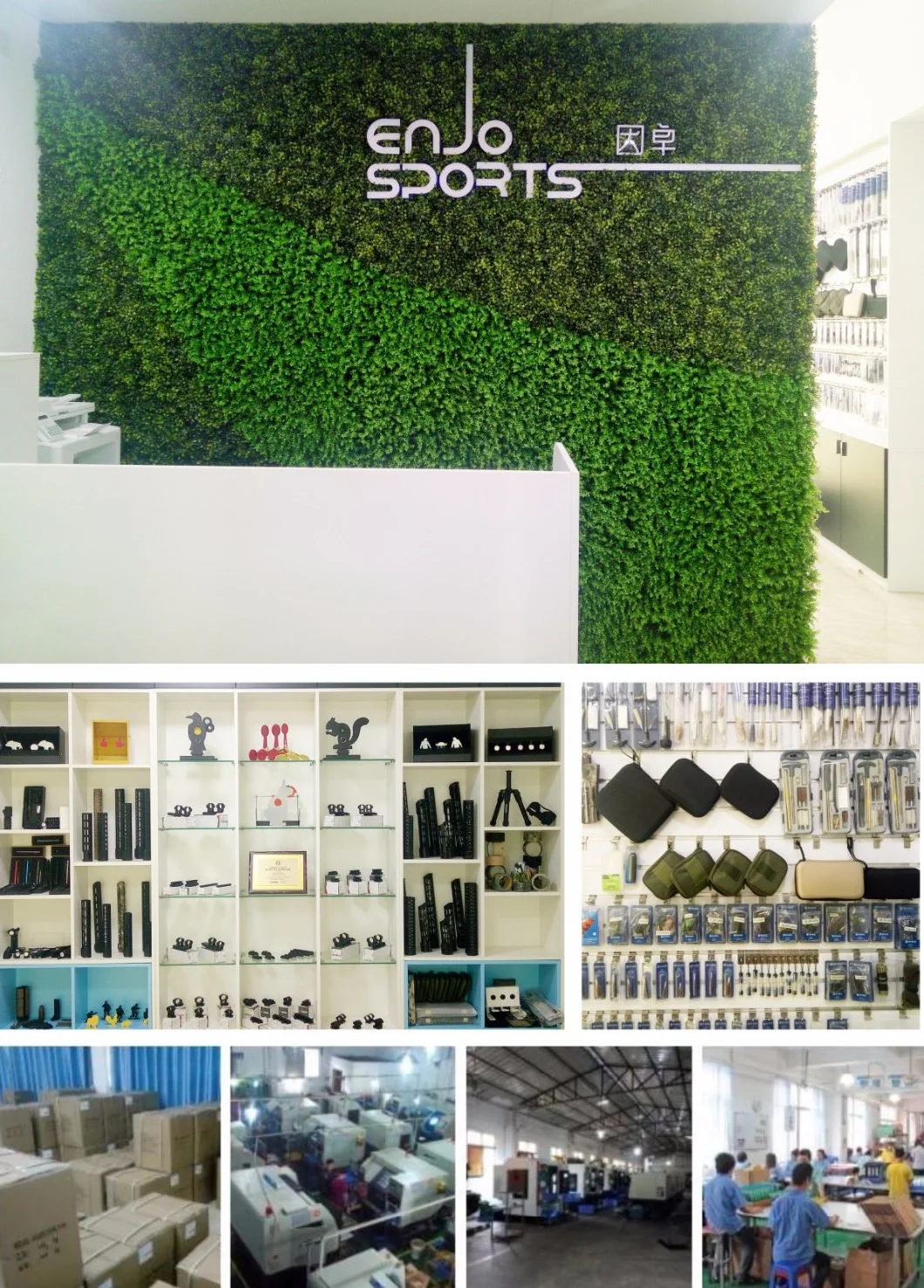 Exhibition
Enjo sports attend iwa outdoor classics.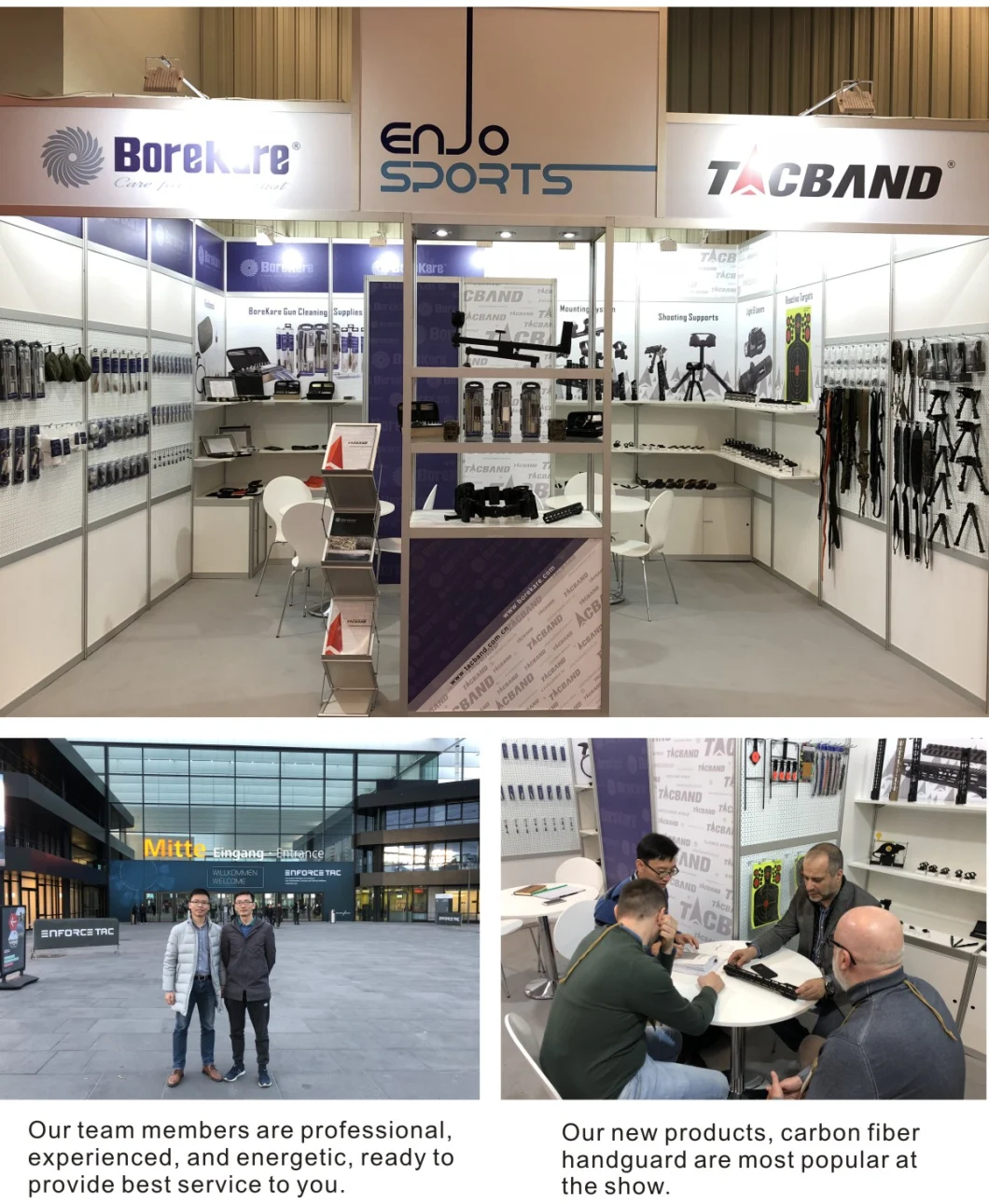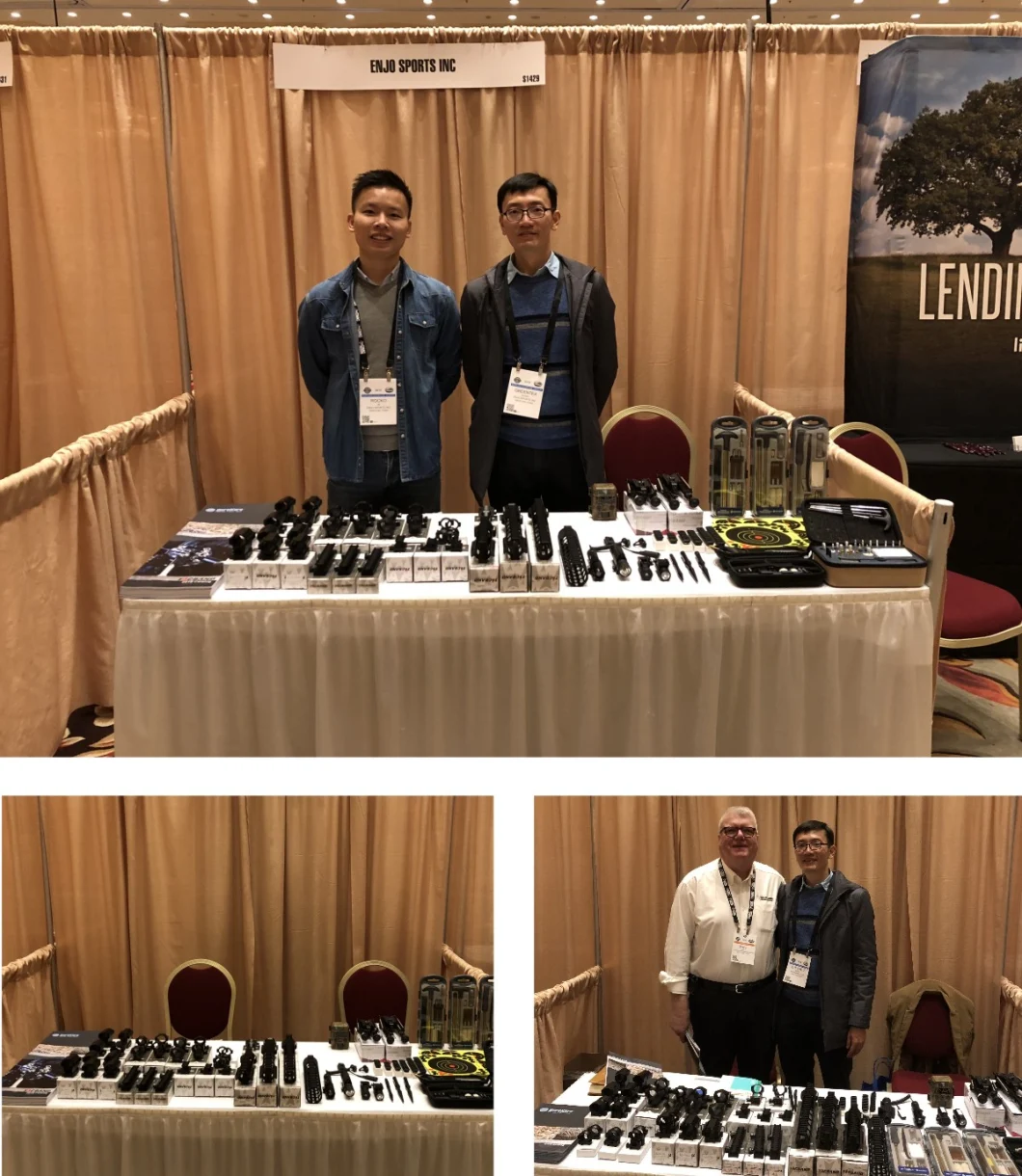 FAQ
Q :Do you offer products of any specifications?

A :Yes, customized specifications are available upon request.

Q :Can you provide samples?

A :Yes, we are happy to provide customers samples for checking the quality.

Q :What is the minimum order quantity?

A :Minimum order quantity may vary by product categories and customization requirement, pleas reach us with the items in mind so we can let you know the moq.

Q :How long can the gun cleaning products last?

A :This is a very frequently asked question and the hardest to answer as there is no true answer.The service life of the gun cleaning product will vary due to the following:Frequency of use, way of handling, material type and many more.

Normally accessories like cleaning patche is onetime consumables, while the gun cleaning brushes will last for multiple use, and they can last a long time if you handle it with care and clean it properly after cleaning your firearms.

Q :Do you offer oem or odm service?

A :Yes, oem or odm service are welcome.Borekare is especially experienced in working with our customers on joint-development projects.
Q :How long is your usual lead time if we place an order?
A :The lead time for an order is determined by the below factors:

1.Quantities and products types of the order;

2.Current orders obligation (orders to be fulfilled on schedule);

So please let us know your ordering detail and we can evaluate and let you know the lead time.

Q :How is your production capacity?

A :We have 2 workshops 74 sets machines and 80 workers.The capacity is about 40000pcs of brushes per day.
Enjo Sports Inc
Web: enjosports.en.made-in-china.com
Tele: +86(763)-3368 759 Fax: 86(763)-3662 759
Add: #17-19, FL. 5, Building 5, No.25 Jingfu Rd., Qingyuan, Guangdong, 511518 China