Military Infrared (IR) night vision binoculars - Daking's Tracker (D-B1105-A)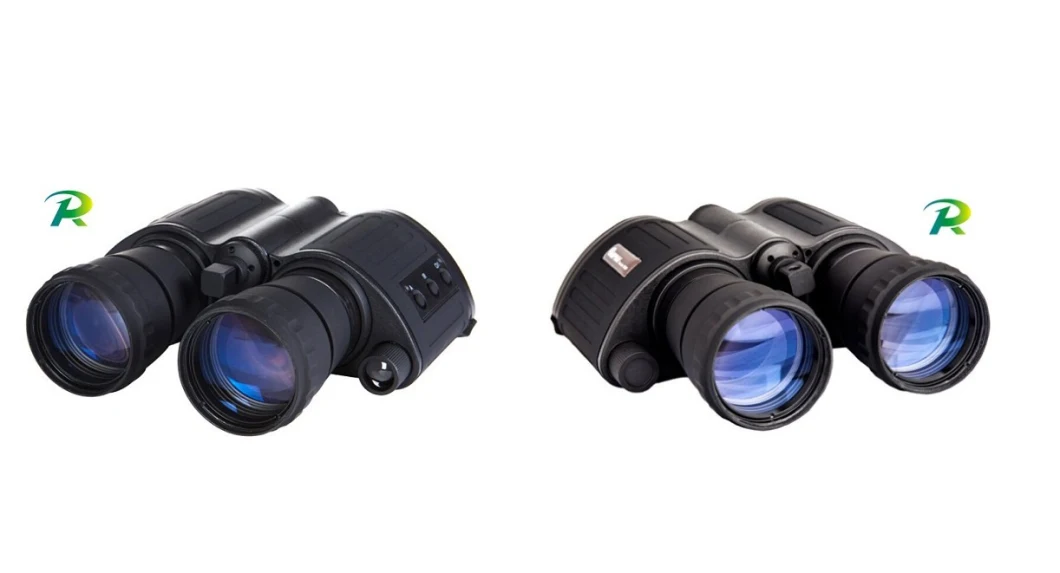 Mechanical Parts Code and Name: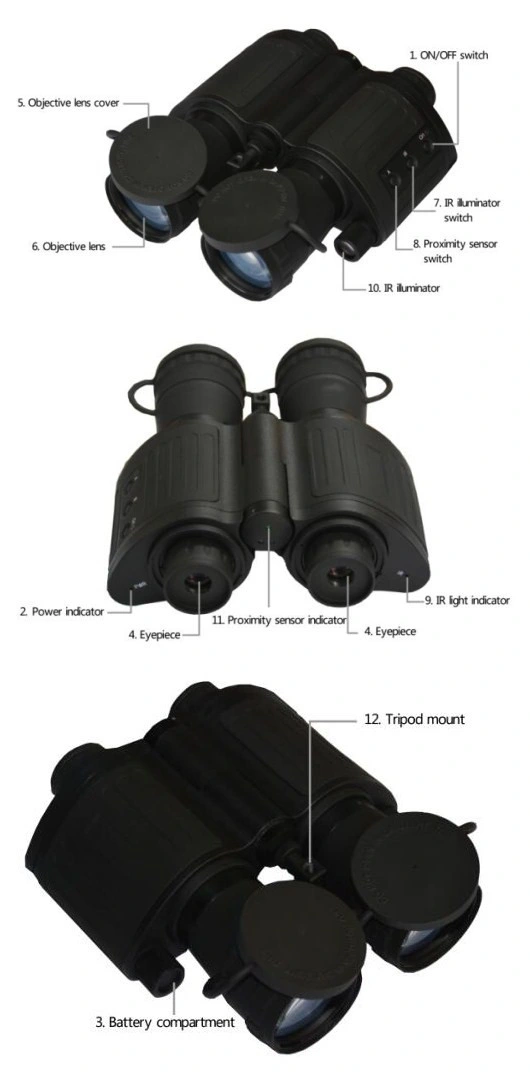 Company Info:





A.Product Description:
D-B1105 is a dual image tube night vision system that provides the comfort of use and high quality image. With the help of built-in IR illuminator, it can be used in total darkness. It's designed to be compact, rugged, lightweight and cost effective with superior night vision performance in its same class. It's can be widely used for wildlife observation, hunting, boating, camping, surveillance etc. and it's the best value on the market.
B.Model Explanation:
The 1st letter "D": the abbreviation of our brand Daking
The 2nd letter "B": Binocular(the device type)
The 1st number1: generation 1+(IIT grade)
The 2nd and 3rd number 10: the 10th item we have released
The 4th number 5: magnification for objective lens
C. Specifications:
| | |
| --- | --- |
| Model | D-B1105 |
| Image tube grade | Super Gen1 |
| Magnification | 5X |
| Resolution, lp/mm | 40 |
| Field of view, deg | 20 |
| Lens system | F1.2, 90mm |
| Proshield lens coating | Yes |
| Automatic shut-off system | Yes |
| Built-in IR illuminator | Yes |
| IR indicator | Yes |
| Low battery indicator | Yes |
| Diopter adjustment, deg | +/-5 |
| Power supply | 2 x 3V (CR123A) |
| Battery life, hrs | 25 (w/o IR) |
| Range of focus, m | From 20m to infinity20--∞ |
| Operating temperature, ºC | -40 /+50 |
| Storage temperature, ºC | -50 /+70 |
| Environmental rating | Weather and fog resistant |
| Dimensions, mm | 225 x 150 x 60 mm |
| Weight, kg | 1.5 |

D. Features:
1. High resolution Gen1+ dual image tube system
2. Multi-coated all-glass optics
4. Rugged and lightweight
5. Built-in computerized proximity sensor
6. Built-in IR illuminator
7. Powerful 5x magnification
8. Weather and fog resistant
9. Automatic shut-off system
10. Low battery indicator
11. ONE-Year warranty for normal use
military Infrared (IR) night vision binoculars - Daking's Tracker (D-B1105-A)