Item: 68x110x42mm Night vision goggle
Magnification: 1X
Effective Visual Distance: 220-280m
Operating Voltage: 2.0-4.2V
FOV (deg):40 degree
Range of focus(m): From 0.25m to infinity
Diopter (deg): +/-5
Lens system: F1.2, 25.8mm
Color: Black
Weight: 306g
Warranty: 2 years
Different lens optional: 3x or 5x
Environmental rating: IP67


This is the most popular mil-spec and Nightvision body on the market. It can be used handheld, head mounted or helmet mounted for hands-free, or attached to a camera or camcorder for nighttime photography and law enforcement to document. This system enables walking, driving, short-range surveillance, map reading, vehicle maintenance, and administering first aid in both moonlight and starlight. With automatic protective system controls, the monocular will shut off automatically if the illumination level surpasses 40lux for the following 10seconds. And automatic brightness adjustment system always keeps IIT brightness level constant.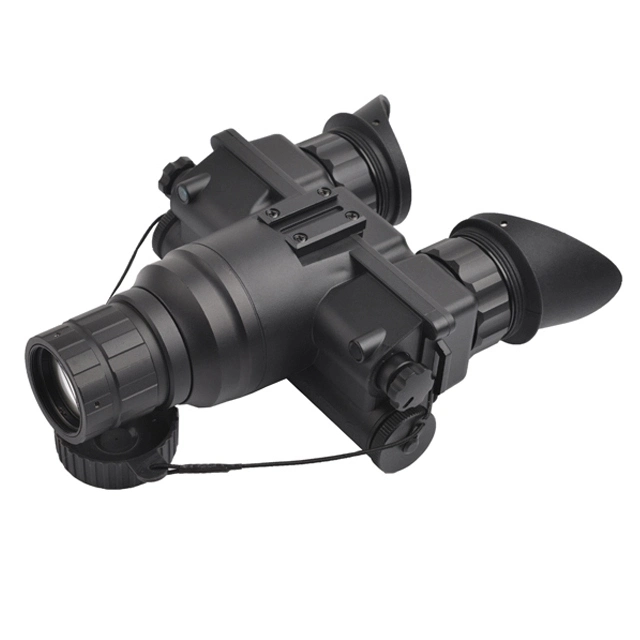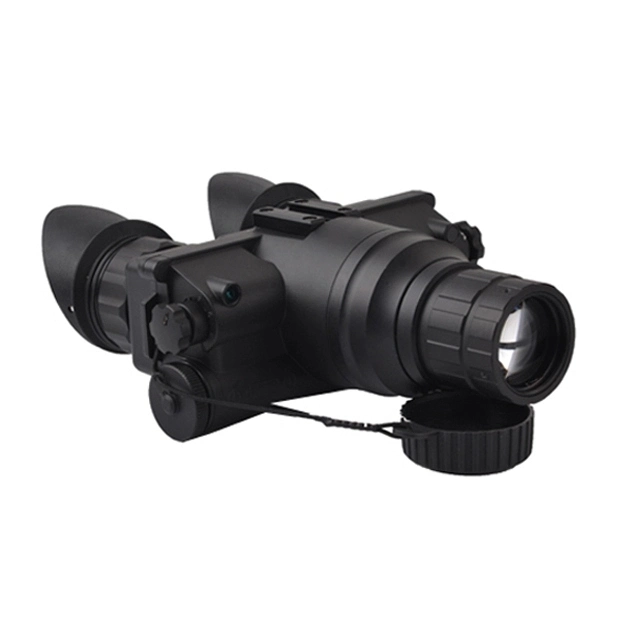 1.IP67 weatherproof: The device can work even under 1m water for 1 hour.
2.Automatic shut off when flipped up: The device will turn off automatically when pushing a button on the side of mount and lifting the unit up until reaches in the top position. Push the same button to lower monocular to the viewing position, then the device will turn on for continuation of operation.
3.No power consumption when in standby: It means no power consumption in case you forget to remove the battery for some days.
4.Embedded spring in battery's cap: It makes screwing the cap easier and better protect the spring and contact with the battery.
5.Fully adjustable head mount: The head mount can be adjusted according to head size.
6.Mil-spec multi-coated optic: Multi antireflection film can restrain the reflex of lens, which can reduce the loss of light so more light can go though the lens to get a sharp image.
7.Automatic brightness control: When the ambient light changes, the brightness of the image detected will keep the same to insure a stable viewing effect and also to protect users' eyesight.
8.Bright source protection: The device will shut off automatically in 10 seconds to avoid the damage of the image intensifier tube when the ambient light exceeds 40 Lux.
9.Low battery indication: A greenish light in the edge of eyepiece will start flickering when the battery is running low.