New HD 1080 Digital Military Night Vision Zoom Telescope Binocular with GPS, WiFi and Video Output for hunting (DK17S)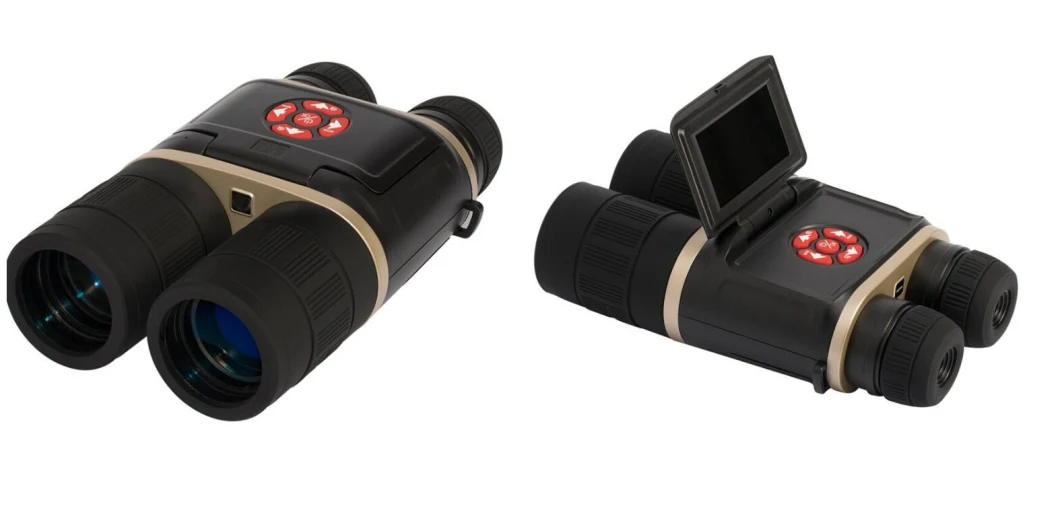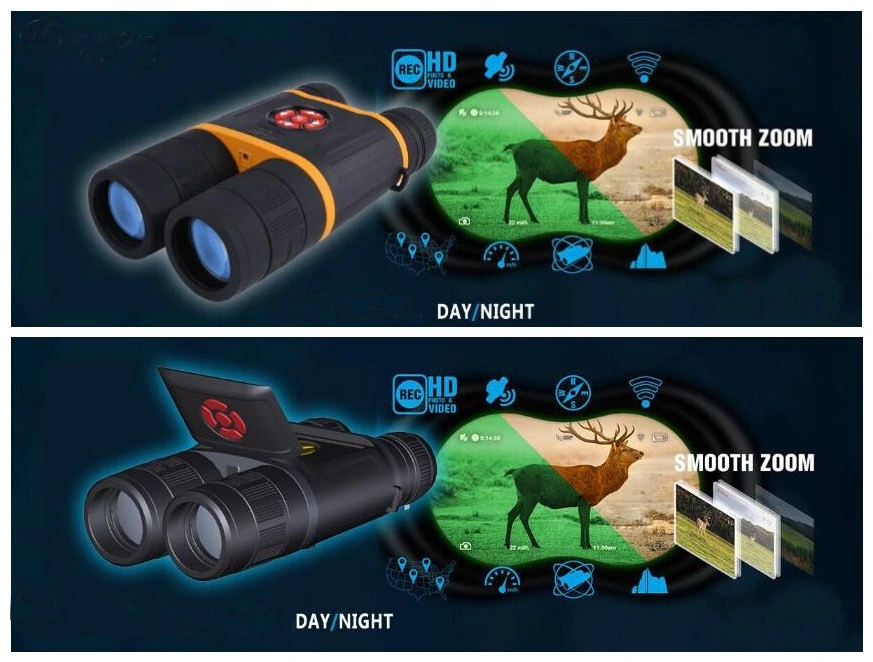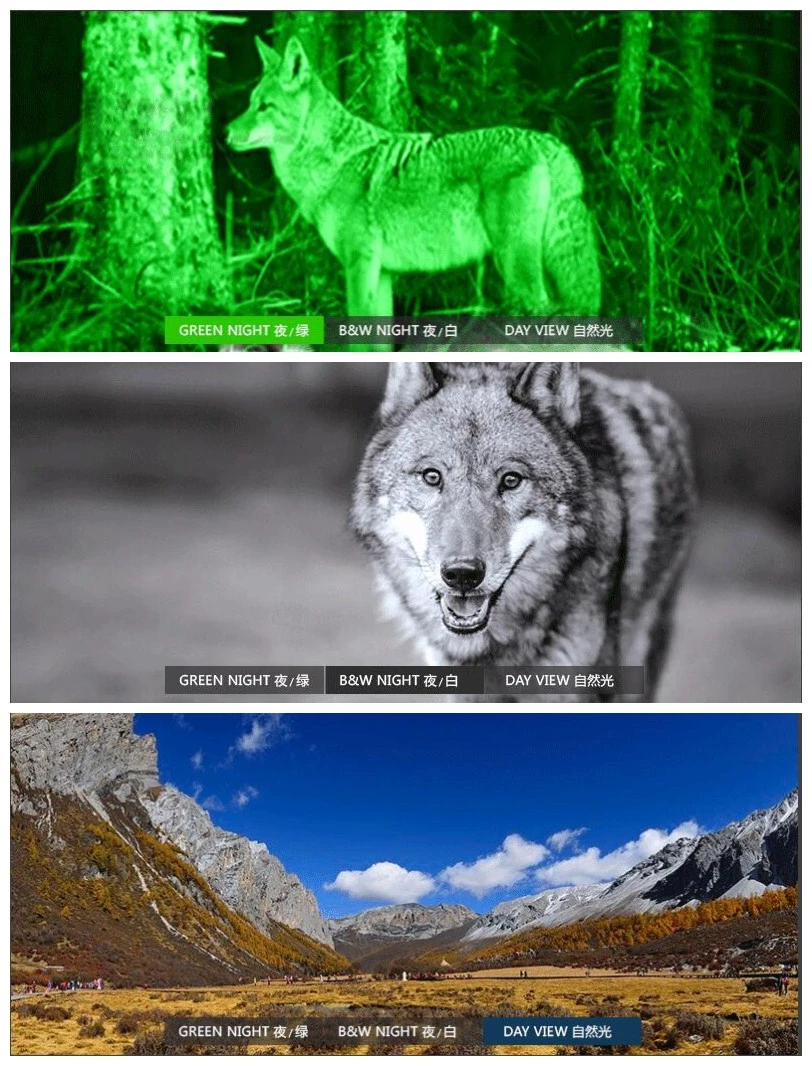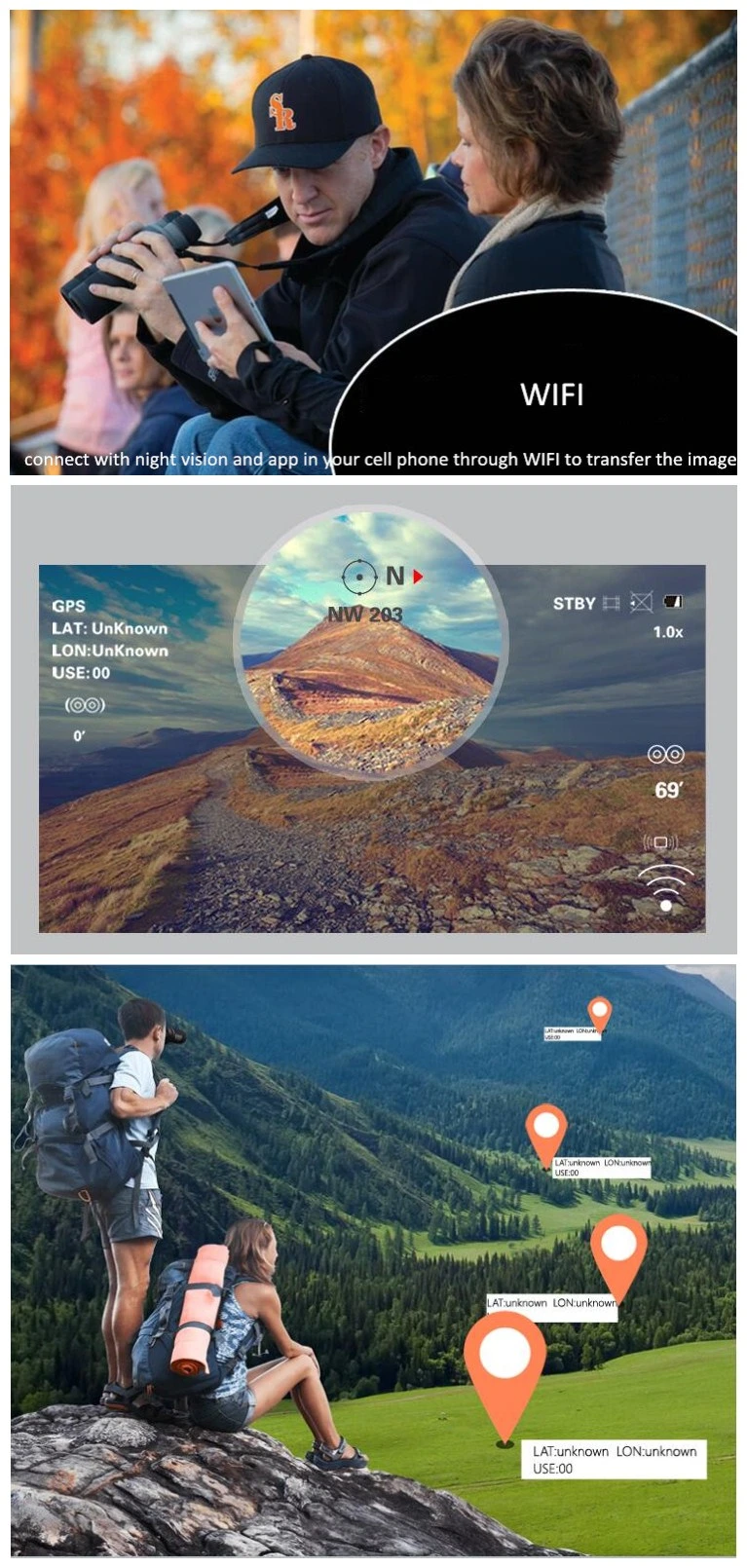 Company Info:




A:Product description:
DK17S is a multifunctional binocular quasi Gen3 digital night vision, available for both day and night use. The instrument has its own display and images can be viewed through the display screen. The instrument not only can takes pictures, but also supports 1920*1080 HD video shooting. Digital zoom has the outstanding features, it can support digital zoom range from 5-20 times, and the target can be zoom in or out.
The GPS positioning and electronic compass function of the DK17S, which is very suitable for use of the outdoor activities lovers. And it ensures the more accurate direction positioning for users. Moreover, y
ou can connect with night vision and app in your cell phone through WIFI to transfer the images, or o
n the mobile terminal supported by APP. You can directly click on the button on the screen to perform video recording and photography. The utility model can be used for night observation, night fishing, forest fire prevention, electric power patrolling, family security, night patrol, night investigation, frontier smuggling, etc.
B:Specifications:
Op

tical Magnification

5X

Electronic zoom magnification

1-4X

system magnification

5-20X

Level

Quasi Gen 3 digital

FOV

32

Viewing angle

1.5-6.4

Diopter

+/-6

Interpupillary distance

65+/-5mm

Objective lens

FL=65mm F1.2

Range of focus

1---∞m

Focusing mode

right side objective lens focusing

Observation mode

day / night mode
(night mode: support black & white and green)

Screen size

1/3 inch

Display resolution

800*480

Video quality

1920*1080 30fps/1280*720 30fps/1280*720 60fps/640*480 30fps

Picture quality

3M/2M/1.2M/VGA

IR wavelength

850nm

IR light irradiation angle

1.5-4 deg

IR brightness adjustment

Close/25%/50%/75%/100%

GPS

YES

3 axis gyroscope

YES

3 axis tilt sensor

YES

Digital compass

YES

Low power indication

YES

Sound and date time record

YES

MicroSD card

4-64G

Micro USB

YES ( External power supply and charging)

Micro HDMI

YES ( HD1080P video output interface)

WIFI( Image transmission and control )

IOS & Android

Camera tripod

Support

Waterproof level

IP65

size

208*127*59 mm

Weight

800G
Language:English, simplified Chinese, traditional Chinese, French and other eight language choices to meet the needs of users from different countries.
power supply: 2.6-4.2V
battery type: CR123 lithium battery x3
battery life: 4-6 hours
Charging voltage: 5V+/-0.2V
external power: yes

C. Features:
1. Recording function: support 1920X1080 HD video; support the voice and the surrounding sound record and the date and time.
2. The eye distance can be adjusted.
3. Digital electronic zoom function, 5 times -20 times, the target can be able to pull closer or push away, you can view the overall situation or carefully observed.
4. One hand can adjust the right lens for fast focus, especially for outdoor moving targets or moving search targets.
5. Playback function: playback pictures or video files on night vision device is avaliable, and also can delete or protect files.
6. Support English, simplified Chinese, traditional Chinese, French and other eight language choices to meet the needs of users from different countries.
7. Infrared auxiliary lighting can be turned on or off, infrared illumination range can be adjusted in different size, lighting intensity can be choose yourself, such as 25%, 50%, 75%, 100%.
8. Two viewing modes (Day/night) are optional, and black & white and green color is available in night mode, which is beneficial for users to achieve better use in different environments.
9. Positioning function: with GPS positioning and electronic compass display function
10. WiFi function: Through the WiFi connection of the night vision instrument and mobile phone app, you can transmit images in the app supported mobile terminal, or you can directly click on the button on the screen of the product to perform video recording and camera function, without entering the function menu of the instrument.
11. The USB port can connect to the computer, read the SD card file, and can also connect the mobile power source of 5V 1A. The HDMI port can be connected with a separate display screen to watch photos and videos.

New HD 1080 Digital Military Night Vision Zoom Telescope Binocular with GPS, WiFi and Video Output for hunting (DK17S)